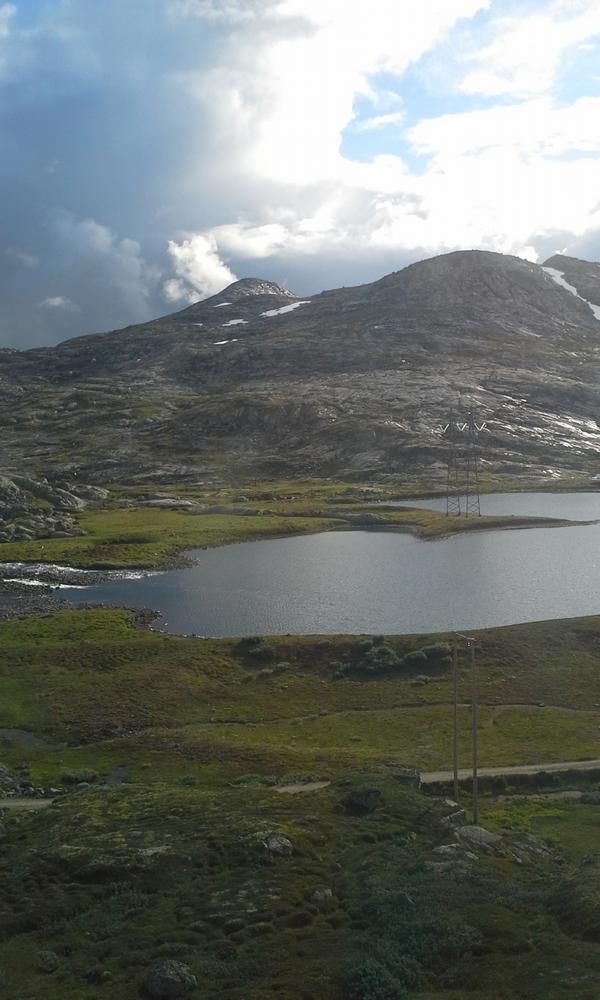 If you're interested in taking in some of the amazing scenery in Norway, then it is something that I definitely suggest that you jump on. But do know that everything that they say about the food prices in Norway is 100% accurate.
To give you an example, this weekend while in Bergen, a meal of fresh fish and a soda came to around $85 USD! And it was served on a paper plate with plastic utensils in their famous fish market. A standard bottle of water will cost you around $7 USD.
So, prepare your budget and take the plunge! Note that you can save a bit of money by popping into a local grocery store and making your own sandwiches and salads.
How To Get There
I think the two most popular entry points for travelers are Oslo and Bergen, with Bergen being just a bit closer to the fjords. Of course, there are other airports where you can fly into and I think that you can even take a ferry from a few nearby countries.
For me, it was easiest (and cheapest) to fly in and out of Oslo on Norwegian Air. However, you should know that Oslo does not have the same scenery that you find in Bergen. Both are waterfront cities but you get the more of the tall mountainy-fjords scenery in Bergen.
From either Bergen or Oslo, you need to travel to where the fjords are located. From Oslo, your best bet for this is to train the train to Myrdal. You can do the same from Bergen, or you can:
take a ferry from Bergen to Flam
take the train from Bergen to Voss and then a coach bus from Voss to Gudvangen where you can take a ferry to Flam
You'll notice that Flam is the key destination that I'm pointing you towards and there is a good reason for that. It is basically amazing fjords scenery central as it is smack dab in the middle of where all those fjords tours take you – like the Norway in a Nutshell tour.
So, if you're coming from Oslo, that means that taking a train to Myrdal and then making your way to Flam is the best option. And if you're coming from Bergen, you can do the train or a boat. Personally, I prefer train rides, so that it what I would go with. And after taking the trains myself, I can tell you that the scenery is amazing. Plus, you can take your bike on the train, if you've already rented one.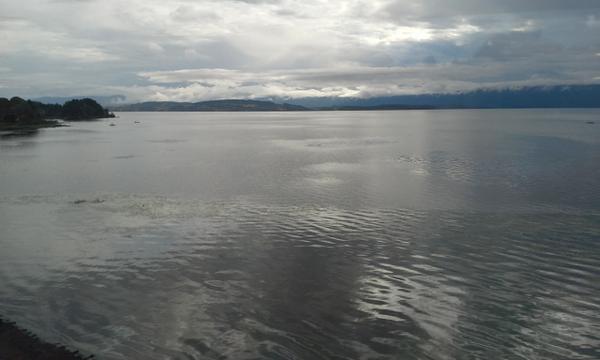 Another cool thing about taking the train between Oslo and Myrdal is that you get to go right by a glacier near Finse! If you're heading towards Myrdal, this will be on the left side of the train.
While the scenery is great from both cities, I actually think you get a bit more in the way of breathtaking views on the train between Bergen and Myrdal. You can actually ride the train all the way through between Bergen and Oslo, if you want to do that. I did and it was a great experience – and I suggest that you pay the small fee to upgrade to Komfort class where you get more room and free coffee and hot tea.
You can also book all your travel through the Norway in a Nutshell site, but I don't actually recommend this because you can book everything on your own and not be restricted to the travel times that they select for you. Plus, you can't upgrade your train seat to Komfort class. Instead, book your train tickets on the official NSB website.
And while I took the fjords cruise from Flam to Gudvangen, I actually don't recommend it either. It is a very slow moving boat and the scenery from the water is not nearly as stunning as it is when you are hiking and biking to where the views are amazing. If you want the different perspective of seeing it from the water, then go for it, but do know that it is not really all that great compared to the views elsewhere.
By using Flam as your base for exploring the fjords, you can get up close and personal with all kinds of amazing scenery like waterfalls and lush valleys. In fact, if you take the train to Myrdal, then you can bike or hike the 21 km to Flam and start your trip out right with some truly amazing scenery. Just know that Myrdal is a higher altitude and therefore quite colder than Flam.
I was admiring the scenery at the Myrdal station in the image to the side right before it started snowing! In August!
Sure, it was a light snow that didn't last all that long, but still – it was so high up that it was cold enough for it to snow in August.
As you might imagine, it was quite chilly and I had to put a jacket on over my cycling gear so that I didn't freeze to death on the downhill ride to Flam. So, make sure you remember to pack some cold weather gear for this portion of your trip – including some warm gloves.
Though can you take a bike on the trains in Norway, there is really no need to make the haul with one from Bergen or Oslo as there are plenty of rental options in Myrdal and Flam. So, you could hike down to Flam and rent a bike there or rent your bike in Myrdal and ride down to Flam.
There is a bike rental place right there at the Myrdal station, or you can walk to the end of the platform and follow the sign (like in the image above) and walk down the hill just a wee bit to the B&B that rents bikes and you'll be ready to be on your way down to Flam.
And once you make it down to Flam, I highly suggest that you pop into the visitor's center and head right for the homemade ice cream counter (it's inside – enter on the side where the ferries dock as that's the closest door for it). The ice cream is really good – especially after the hike or ride down into Flam.
If you have the time, then Bergen is also a great place to check out while in Norway. They have a funicular that takes you way up the mountain side for great views, but you can save your cash and make the hike up on your own instead. I did this and the view was totally worth it, plus it was a great workout since the incline was rather steep.
The city itself is also cute and you can get some great fresh caught fish from one of the stalls at their famous fish market. I just wandered up to the one that smelled the best and had them cook me up a platter of salmon, halibut and prawn. For two people, the cost of this was 549 NOK, or around $85 USD.