I buy all of my outdoor gear from only a few different places, with one of them being REI. One of the things that I love about REI is that they're basically a one-stop shop for all your outdoor needs – from hiking boots to trail snacks to mountain bikes to GoPros.
Getting a sale catalog from REI is a lot like getting the Sears Christmas catalog when I was a kid – I look through it and mark a million things that I want to buy. The Gear Up, Get Out sale just started today and lasts for 10 days, so don't miss it!
So, I got with the Active Weekender team to go through the catalog to curate a list of the absolute best items you can buy during this sale – either as a holiday gift for yourself or someone else.
This page is sponsored by REI and contains some affiliate links. If you click through and make a purchase, I'll earn a commission, at no additional cost to you. Read my full disclosure here.
Important Details About This Sale
I'm a big fan of the sales at REI and I always end up spending more than I intend to cause they just put so much awesome stuff on sale. To help you make the most of the sale, here's what you should know:
Sale dates: November 15, 2019 – November 25, 2019
REI stores are closed on Black Friday, so this is the sale you are looking for.
Markdowns vary, but you get up to 30% off items included in the sale
REI members get an extra 20% off one full-price and one outlet item during the sale.
The sale is valid in-stores and online.
You can probably get items shipped to your local REI store for pickup for free.
Shop early for the best selection cause things can sell out in your size.
View the entire sale catalog here or all the items online here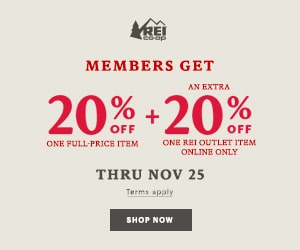 Tip:
Not an REI member? You should definitely sign up because you earn a yearly dividend based on your annual spend. That's money back that you can cash in for more gear!
Learn more about the member benefits here
.
Best Deals At The REI Gear Up, Get Out Sale
Since I have a lot of friends and family who enjoy the outdoors, I like to use sales like this to shop for Christmas and birthday gifts. And yeah, I end up buying a lot for myself as well!
So, here's a few things that the Active Weekender team thinks are the best deals for anyone who enjoys outdoor gear.
1. Patagonia Fjord Flannel Shirts – 30% Off
I'm a sucker for anything Patagonia makes and with a discount like this, it's really too good to pass up. These shirts are available for both men and women.
Made from organic cotton
Lightweight and perfect for layering
Looks good on the trail or with jeans
Flattering cut for the ladies
Soft and comfy
I know flannel shirts aren't really for everyone, but these ones are actually quite nice. They don't just hang on you – they actually have a nice fit.
I also like that you can get these in solid color options, if you're not into the whole traditional plaid flannel thing.
2. Columbia Minx Shorty III Women's Snow Boots – 25% Off
Last year I needed new snow boots and I tested out a TON of different options before narrowing it down to my favorites. And these boots by Columbia made the cut.
Waterproof
200g insulation
Fake fur lining to keep your feet feeling cozy
Relatively lightweight to wear
Looks great with snow pants and jeans
Omni-Heat lining keeps your feet warm
What I really like about these boots is their Omni-Heat lining. For years, my winter coat was a Columbia Omni-Heat model that kept me warm and toasty. These boots do the same and I love it.
My one gripe with these boots is that the sizing runs small. Based on my experience with them, I suggest that you order a half-size up from your normal size.
3. Smartwool Sweaters for Women – 30% Off
A staple in my outdoors wardrobe is Smartwool. I currently own several Smartwool sweaters myself, so you better believe that I am loving this discount on them right now.
Looks great on the trail or with jeans in town
Good for layering
You get the benefits of Merino wool – breathable, temperature regulation, doesn't hold smell like other fabrics, etc.
There are a few different sweater styles that are included in this sale, but my recommendation is the Smartwool Shadow Pine Crew Sweater (pictured above).
I wear my Smartwool sweaters pretty much all fall and winter, both on and off the trail. I highly recommend getting at least one to add to your wardrobe.
4. Patagonia Nano Puff Jacket – 30% Off
I currently have two Patagonia jackets that I wear as my fall and winter coats (my replacements for the Columbia Omni-Tech coat I mentioned earlier). And since I don't live in a place that gets super cold, my Nano Puff is my go-to jacket during the colder parts of the year.
Available for both men and women
Rolls up small & compact if you need to pack it in your backpack – in it's own stuff pocket!
Synthetic insulation
Lightweight but warm
Good for the trail and everyday wearing
Honestly, I can't say enough positive things about this coat to convey just how much I love it. I've taken it on hiking trips and winter trips to Europe. It's super versatile and totally worth the money.
5. Salomon Footwear For The Whole Family – 25% Off
Some of my favorite outdoor shoes are made my Salomon. They make amazingly comfortable hiking boots and trail running shoes.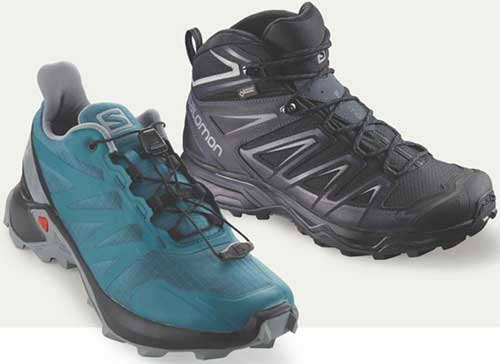 Super comfortable
High quality shoes built to last
Plenty of GoreTex waterproof models
Hiking boots offer great support and ankle protection
I currently own a pair of the Salomon Quest 4D II GTX Women's Hiking Boots for my fall and winter hiking boots of choice. And I tell you, these things are so comfortable that I sometimes wear them when I'm not hiking…even though that shortens their lifespan.
With this sale, I'm eyeing a pair of the trail running shoes to add to my closet.
6. REI Co-Op Base Camp Tents – 30% Off
Our camping gear tester, Chase, is a big fan of the REI camping tents and he suggests that you don't miss out on this deal.
Available as 4-person or 6-person tent
Dome shape makes it roomy
Two doors for easy access on each side
Good ventilation
Full-coverage rain fly
We think that this is great deal on a high quality tent that you can use on your camping trips with the family or friends. It's perfect for car camping while giving you everything you'd want in a base camp tent.
Note:
Chase recently tested the
REI Co-op Half Dome 3 Plus Tent
and LOVED it (a review is coming soon). That tent is not on sale, but you can use your member coupon to get it at 20% off right now.
7. Yakima Roof Boxes, Racks & Rack Accessories – 20% Off
Whether you need a rack for your bikes or your boards, I think it's pretty safe to say that you want that rack to be a Yakima. But these babies aren't cheap, which makes this sale the perfect time to get the storage and transport gear you need.
High quality gear made by one of the best brands in the business
The perfect choice for getting your gear wherever you need it
No matter what gear you need to transport, there's a very good chance that Yakima makes exactly what you need. And a variety of their products are part of this sale, so definitely don't miss out on that.
8. Atlas and Tubbs Snowshoes for the whole family – 20% Off
This winter is going to be all about snowshoeing for me, and I am stoked about the sale on these top brands.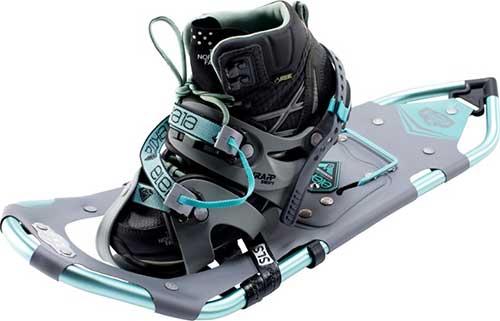 Available in men's, women's, and kid's sizes
A variety of styles available to meet your technical hiking needs
Top brands known for quality
Right now, I've got my eye on the women's Atlas Elektra Montane Snowshoes – I suggest you check them out as well.
9. Garmin Forerunner Watches & Bundles – save $100
If you're ready to move on past that Fitbit or Apple Watch to something made for tracking your fitness and outdoor activities, then it's your lucky day. Some (not all) of the Garmin Forerunner watches and bundles are on sale for $100 off.
Great battery life
Great for tracking your fitness progress
Keep track of your heart rate
GPS is perfect for backcountry enthusiasts…or people who get lost 😉
Currently, all I have is the Apple Watch, but I've been looking at the Garmin Forerunner watches for a couple of years now. Though it probably sounds silly to say considering the cost of the Apple Watch, the price is always what deterred me.
With this sale, you can get the Garmin Instinct GPS watch for only $199.99. So, it seems like a no brainer, right?
10. Patagonia Better Sweater Fleece Jackets & Pullovers – 30% Off
I've owned one of the Better Sweater jackets for a couple of years now and I just love it. And let me say, this would make a great gift for someone because this thing is pretty awesome.
High quality; made by one of the best brands in the business.
Keeps you warm on cool days
Looks great on the trail or in town with jeans
Lightweight
Super comfortable
Available in men's and women's sizes
The great thing about the Better Sweater Jacket and Quarter-Zip pullover is that it is so versatile. I wear mine hiking, when I'm out running errands, and just around the house.
It's also my go-to travel jacket since I get so cold on planes. It's just super comfortable all the time.
11. REI Co-op Camp Bed Self-Inflating Sleeping Pad – 30% Off
If you've been looking for a way to make car camping a bit more comfortable, then this is it.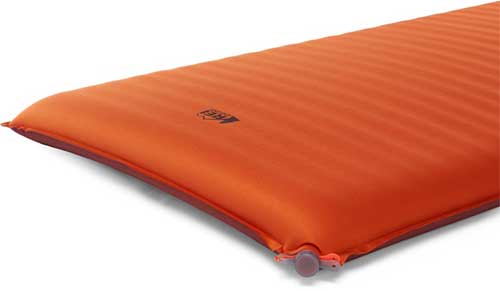 Super comfortable
Quickly inflates when you're ready to sleep
Comes with a stuff sack
I know that not everyone does the style of camping that allows for taking along a sleeping pad like this, but if you do this is definitely a great choice for you.
It's got a good size, both length and width, and should work for just about anyone.
12. REI Co-op Down Time 0 Down Sleeping Bag – 30% Off
If you're looking to do some winter camping, then this 0 degrees sleeping bag is a great choice to keep you warm at night.
Mummy style to keep out the cold
Rated for 0 degrees
Insulated with 650-fill-power duck down
Water resistant shell
Awesome over the shoulder cold air leak protectors
For the money, this winter sleeping bag offers a lot of bang for the buck. It's got ample room and lots of great features to keep you cozy and warm while you snooze.
It also compresses well once you're done with it, which makes it great for winter backpacking trips.
13. Smartwool Hats for the whole family – 30% Off
As you can probably tell, I'm a big fan of Smartwool outdoor clothing and these hats are a great deal at 30% right now.
Looks great on and off the trail
Quick drying
You get the benefits of Merino wool – breathable, temperature regulation, doesn't hold smell like other fabrics, etc.
As you might expect, I actually own more than one Smartwool hat. My favorite for cooler weather is the Smartwool Merino Sport 250 Reversible Beanie.
I also have a lightweight one with built-in UV protection that I wear on slightly warmer days when the reversible one is too warm for me.
Overall, I think the Smartwool hats are great. And this year I'm considering one of the neck gaiters, since they're also on sale right now.
---
Those are just our favorite products that are on sale right now at REI, but there are loads more awesome things discounted right with this sale!
So, do yourself a favor and head on over to their website and check out the sale here. Just remember to look for gifts for other people while you're filling that cart with things for you! 😉